If you are ready to fulfil your dream to become Air Cabin Crew or an Airline Customer Service Agent then we are ready to help you NOW!
We are currently not offering any DIRECT aviation programmes in 2023-24
An investment in one of our training courses isn't expensive – it's priceless!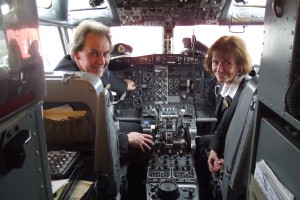 Before you do anything with us or any other aviation provider please consider the following and also check our 'Best Practice' – this should demonstrate that it is only JARE ATP who can provide the best credentials in aviation training for new aviation recruits to the aviation industry.
Also please remember ALL our programmes are covered by our unique  LRQA ISO 9001:2015 Quality Management Systems.
Our Boeing B737 Trainer Aircraft and Aviation Centre based at Bournemouth International Airport on the South Coast of England is less than 2 hours from London – so easy to get to!
Unlike any other aviation provider we offer a free and without obligation visit to our centre BEFORE you book anything by appointment so you can see for yourself what we have to offer.
Exceptional Aviation Resources ~ Fantastic Practical Activities ~ Outstanding Value for Money
Let JARE ATP train you to the AVIATION GOLD STANDARD airline and airport employers are looking for in their new recruits. We also offer within all our programmes unlimited help to all our students when applying to airlines & airports and maintain a comprehensive list of aviation vacancies.
For our DIRECT STUDENTS, following the continuing success of our Airline & Airport programmes we now offer our Air Cabin Crew & Airport Diploma option as a Three Day programme
It contains our UNIQUE Emergency First Aid at Work externally certificated in an aviation context – click this button for more information:
No courses are planned in 2023-34

We only run our programmes every YEAR – so book NOW for our next programme.
From previous courses this is what some of our students thought:-
Erika Carbrera 12.10.18. – "I would like to take this opportunity to thank you for the informative Two Day programme with you. I really learned a lot and gained a superb experience as a first aider and customer service agent. I will bring this knowledge as I take the new chapter of my life. Thank you for all the modules, exercises, guide books, and application forms you've given us. It is very much appreciated"
Zahara Walji 7.10.18. -"I really enjoyed the 2 day CSA course and first aid day – both days I learnt so much and this has stuck in my mind which has been really good.
Renata Maia 23.6.2017. – "I just wanted to take some time to thank you both for being so welcoming and helping me reach many of my goals and helping me choose what I may want to do in the future. It was such an amazing experience being with you, if not the best experience I have ever had in my life as of yet. Thank you once again"
Syeda Ayesha Yeasmin 11.9.2016 – "10 out of 10"
Erika Sipos 26.9.2015 – "The whole programme was excellent. It gave me a good understanding about a range of aviation duties + very good ideas about how to present myself for an aviation interview"
Tefsehet Mekonnen 26.9.2014 – "Very helpful and every part of the programme was clearly explained"
Here is what some other previous students have said about their JARE ATP programme:-
Simon Mitchell 1.5.2015: "An excellent in-depth insight into cabin crew plus fantastic aviation facilities including the Boeing B737 Trainer Aircraft – I will be recommend the programme to others, thanks for everything".
Rhoda Matalanga 30.4.2016: "An excellent experience – I would recommend the course to others".
Remember that attending one of our aviation programmes will help you to:-
Understand how to aspire to the highest standards of practical performance in aviation

Boost your personal confidence and teamworking skills to higher levels in a pro-active way

Work & train on a complete B737 aircraft and in our Aviation Training Centre

Demonstrate to airline & airport employers that you have invested positively in your future

Gain a range if aviation industry recognised qualifications + a recognised Emergency First Aid at Work qualification in an aviation context awarded by First Aid Awards Limited and taught by JARE ATP qualified First Aid professionals

Significantly increase your chances of success at aviation interviews utilising our extensive knowledge and preparation

Match your skills and attributes to those required and valued by aviation employers

Discover what aviation employers are looking for in new candidates

Acquire the skills to be outstanding at an aviation interview

Complete a first class application form either online or on paper

Be guided and supported by our 27 years of aviation expertise

Demonstrate your passion for an aviation career to aviation employers

Motivate yourself to become a winner within the aviation industry and delivery excellent customer care and service

Stand 'Head & Shoulders' above the competition at aviation interviews

Receive the BEST help you can in aviation and follow in the footsteps of others over the last 27 years

Receive total support, before, during and after the entire process

 and your programme with JARE ATP

Receive a recognised Certificate on completion of your programme linked to the UK Occupational Standards for Aviation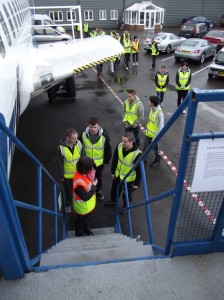 Remember when you choose JARE Airline Training Partnership you are choosing the most established aviation training and recruitment specialists in the UK with over 27 year experience.
Unlike other providers we have our own UNIQUE Aviation Training Centre featuring our Boeing B737 Trainer Aircraft and Aviation Centre based at Bournemouth International Airport and we don't have to rely on anyone else.
We are also trusted by over 200 Colleges, Schools and Universities who entrust their own students to us for aviation training (and have done so for over 27 years) and we are committed to providing the most thorough understanding of a range of aviation roles including Air Cabin Crew,  Airline Customer Service Agents and a range of Ground Crew roles based at an Airport.
We do all of this by ensuring our programmes are up-to-date and linked to the UK Occupational Standards in all the aviation roles we teach, ensuring that our  programmes always meet each individual's needs and expectations plus providing unlimited support throughout your time with JARE ATP.
Unlike many other aviation providers all JARE ATP Directors and Tutors who teach on our programmes are not only experienced aviation professionals but also University Educated and Trained Cert.Ed. qualified teachers with a range of teaching, assessment and verification qualifications.
JARE ATP is also a Lloyds Register LRQA Quality Assured Aviation Educational Institution Registered No: LRQ4000502 as well as a UK Government Approved provider on the Register of Training Organisations – all of these quality assured marks of quality, regularly externally audited, further enhance our long-standing reputation for offering our students the HIGHEST standards available.