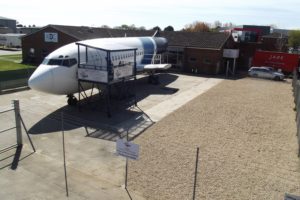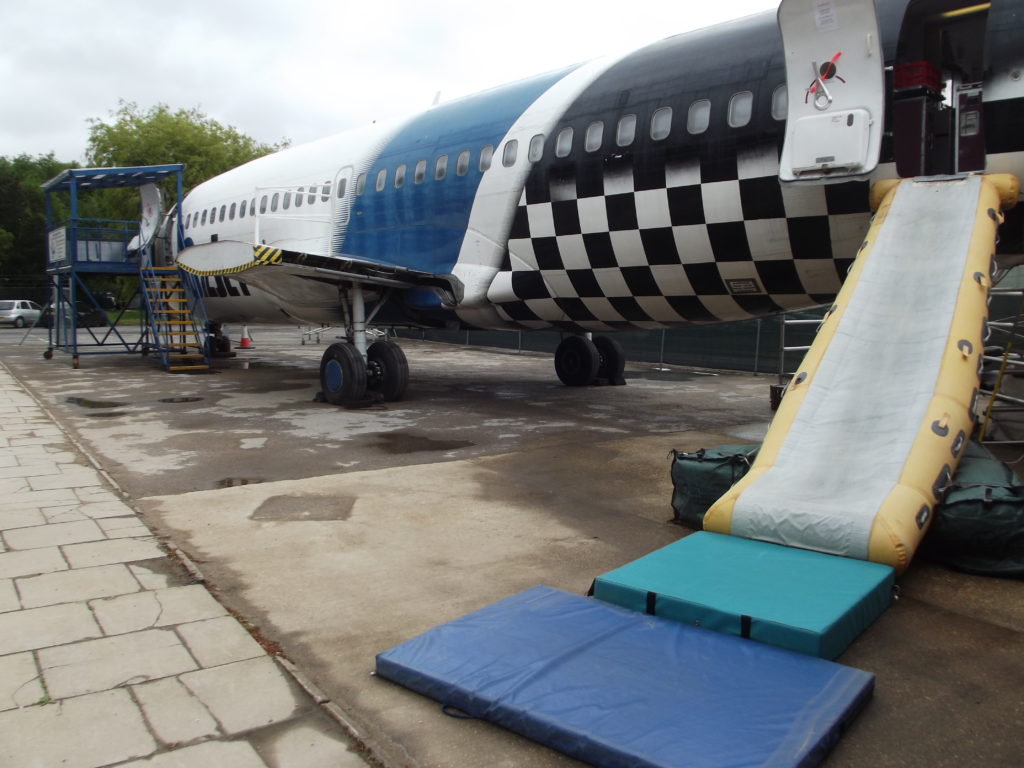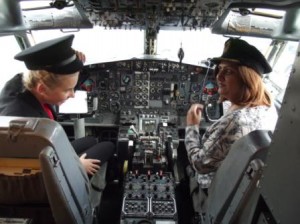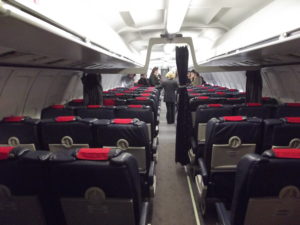 At JARE ATP we regularly hire out our B737 trainer aircraft and facilities to a wide range of institutions and organisations including:-
Private training providers
Organised groups for activities
Filming for TV and drama productions
Photo shoots for specific shots
To name but a few examples of how our facilities have been used over the past few years.
Hi Andrew & Julie,
I hope you are both well.
Thanks once again for hosting our event. Great feedback and thank you also for the usb stick images. Some of them will be useful in our future promotions. 
Nick Maison, Total Krav Maga Hi-jack 10
20.5.23.
'The B737 was a fantastic and wonderful space to make a film, it was perfect and can't get any better – the aircraft  was perfect – thank you very much.'
Jamie Hull-Greenwood |

Award-Winning Film Producer & Film Director
7.10.2021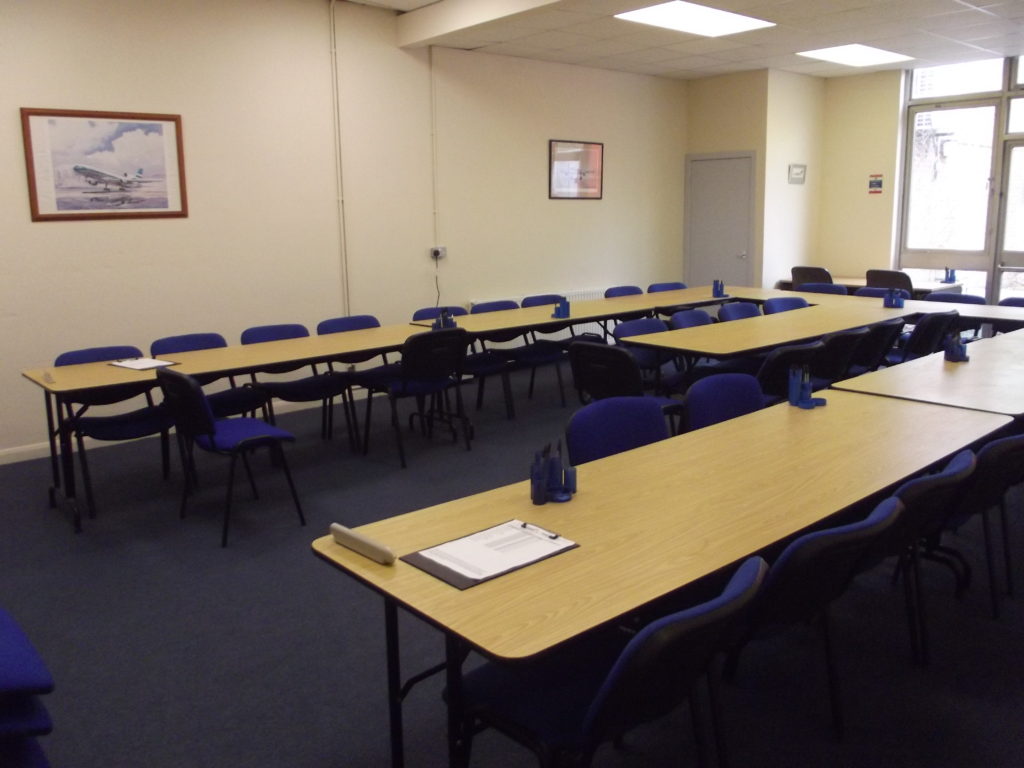 We can offer not only our facilities but can also help with:-
Teaching of aviation related subjects

Aviation First Aid, EFAW and FAW awards

Provide in-flight service facilities

Specific scenarios can be created

Award Certificates of Completion 

Offer bespoke options
Again to name but a few examples of the extra options we can offer.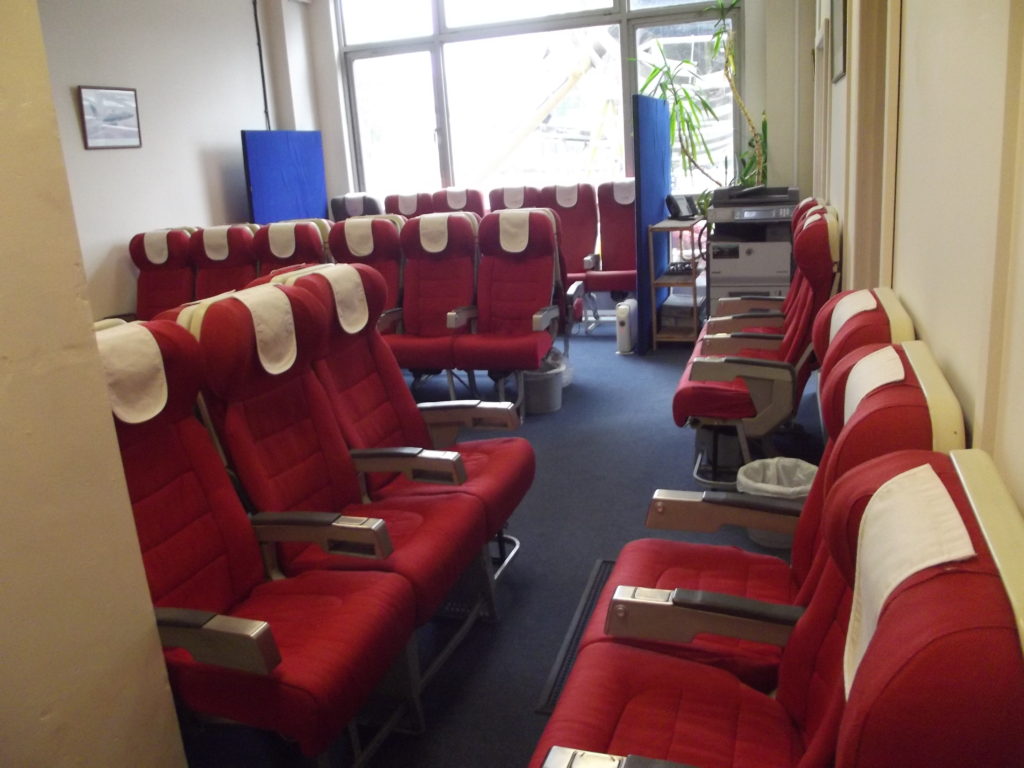 Whatever your requirements we can usually offer what you will require to make your HIRE of our unique aviation facilities a very special option indeed – just ask us with your requirements and we'll try and help you in any way we can.
We also have plenty of free parking, easy access and a self-contained activity area at Bournemouth Airport for a safe learning environment.
Here is what some recent filming companies and other organisations have thought of our facilities:
Thank you, I just wanted to say what a wonderful time myself and all my students had. They've been buzzing ever since, and are very excited to come back.
Jack Fenton, The Dorset Dog Trainer
25.3.2023
Thanks again for allowing us to use your excellent facility.
Nick Maison, Total Krav Maga
24.9.2022.
The B737 was a fantastic and wonderful space to make a film, it was perfect and can't get any better – the aircraft  was perfect – thank you very much.
Jasmie Hull-Greenwood |

Award-Winning Film Producer & Film Director
27.10.2021.
It was a pleasure to meet you both and work within your fantastic facilities.
Filming projects can sometimes be stressful, especially when locations are hired so we are all very thankful with how you made it a friendly and welcoming place to work. 
Going through the footage now it looks great, we would love to come back some time for further projects. 
I'll send a link through once we're complete and look forward to seeing you both at the centre sometime in the future. 
Stay safe and well. Until next time..
Best wishes,
Jake Cauty | Filmmaker
JPC Film, 11.6.2020.
A quick note to say a big thank you to you both for your warm welcome, hospitality on site, facilities and help today. It was much appreciated.
As I mentioned to Julie, I'll send you a link to the programme when it is finished. You won't understand a word, but you'll see the 737!
I'll be recommending your facility to the Production Management team here at Manoto so they can add it to their database as a location option for interior plane cabin filming.
Thanks again for everything, we were able to do a lot in the time. Having plug-in power was also a great help. And the local advice on where to get something to eat was A1 too.
Jon Parker, Supervising Director /Producer, Marjan Television Network/Manoto, 28.1.2020.
ALL our facilities are offered subject to our standard terms and condition listed below.
J.A.R.E. Airline Training Partnership
Standard Terms and Conditions – applicable to HIRE of B737 Trainer and Classroom facilities
1. All HIRE booked for the B737 and/or classroom between an institution and J.A.R.E. Airline Training Partnership (J.A.R.E. ATP) are subject to these terms and conditions. Our Invoice is the contract document when we enter into an agreement to HIRE our facilities and the services offered are included in our invoice.
2. All costs agreed must be paid immediately in full & promptly on the due dates on all invoices via a Pro Forma Invoice we raise, to secure the date(s) chosen – late payment may result in penalty interest charged at 3% over Barclays Bank plc base rate. ALL charges are PLUS VAT. Our standard terms and condition for payment are on a 'payment with order' basis.
3. Payment of costs can be made by cheque – payable to "J.A.R.E. Airline Training Partnership" or by BACS/CHAPS directly to the J.A.R.E. ATP bank account.
4. Once a date(s) is confirmed the Day(s) is/are guaranteed for that/those day(s) only – any switches of Day(s) are subject to availability & a charge of £250.00 for less than 4 weeks notice & £125.00 for 4+ weeks notice all PLUS VAT. There are no refunds available at any time for cancellations or where numbers for a planned event/HIRE drop below the levels agreed/envisaged and/or any other reasons and the amount paid and/or invoiced for in advance will  still be due in full.
5. We reserve the right to cancel any bookings in any series of bookings if we deem it appropriate and we will give notice in advance of our decision in writing, usually via e-mail.
6. In some of our packages we take digital images of participants completing their activities which we send on to organisations hiring our facilities for their publicity use; we retain the absolute right to withdraw our right to their use by third parties at any time as we deem fit. The images we take are always presented on a complimentary basis only and we will always retain the copyright for all images taken and they remain JARE ATP property.
7. These terms & conditions may be altered or added to at any time & J.A.R.E. ATP accepts no liability for any errors, exceptions or omissions howsoever caused – will we however take all reasonable steps to ensure their accuracy.