Industry-leading Air Cabin Crew Training and Airport Passenger Services
Exceptional Aviation Resources ~ Fantastic Practical Activities ~ Outstanding Value for Money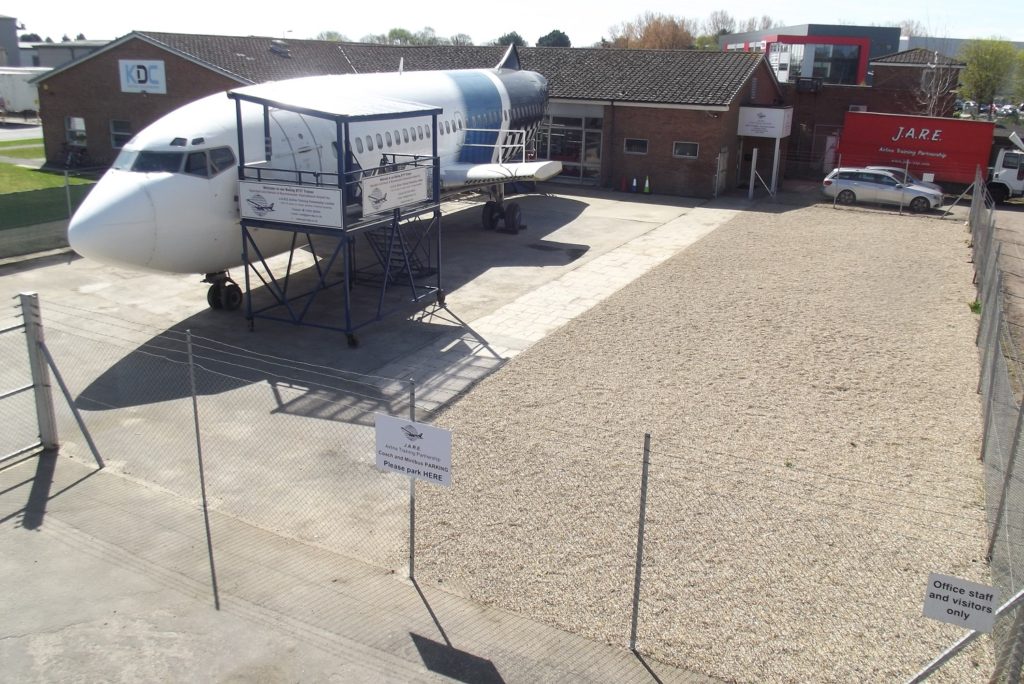 An investment in one of our training courses isn't expensive – it's priceless! Celebrating 30 years of outstanding Service to our customers in 2020
This is what Renata Maia said about her programme with JARE ATP on 23.6.2017. – "I just wanted to take some time to thank you both for being so welcoming and helping me reach many of my goals and helping me choose what I may want to do in the future. It was such an amazing experience being with you, if not the best experience I have ever had in my life as of yet. Thank you once again"
If you are ready to fulfil your dream to become Air Cabin Crew or an Airline Customer Service Agent then we are ready to help you now at our B737 Aviation & Training Centre at Bournemouth Airport.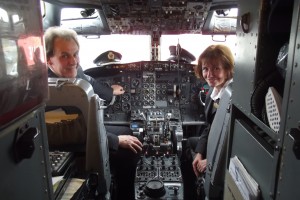 Welcome to the J.A.R.E. Airline Training Partnership Boeing B737 Aviation & Training Centre. We offer first class practical training for Air Cabin Crew (in the air) and Airline Customer Service Agent (on the ground) for a range of individuals to help them start an aviation career from our base at Bournemouth International Airport utilising a full Boeing B737 aircraft. No other provider can offer this opportunity in the UK, not even a UK airline!
Our base at Bournemouth Airport where we operate a Boeing B737 Trainer Aircraft and Aviation Training Centre is also less than 2 hours from London.
In short we can train you to the

AVIATION GOLD PROFESSIONAL STANDARD

airline and airport employers are looking for in their new recruits.
Please browse our website using the navigation buttons above to find the aviation training you are looking for OR call us on 01202 582354 to find out more about what we can offer you – please also watch our new Video/DVD by selecting the JARE ATP DVD button on our website browser above to see more of our facilities in action .  .  .  we look forward to helping you soon in any way we can.
We are also proud to have completed our ISO9001:2015 transition to the latest standard with increased Scope for our Quality Management System – a quality assurance system few other have in our aviation specialisation.
If you are interested in our Mock-up Cabins, CEETs, Check-in Areas and Aviation Cabin Equipment products please click on this link, we have designed, built, installed and supplied over 123 Mock-ups to 100's of colleges, schools and universities and also with aviation equipment and we are certain that we can help the widest range of organisations to achieve an excellent set of resources:-
Click onto these links below for more detailed information on our website on the specific aviation training we offer which interests you:-
For our DIRECT STUDENTS following the continuing success of our Airline & Airport programmes we offer our Airline & Airport Diploma option as a Three Day programme – it contains our UNIQUE Emergency First Aid at Work externally certificated in an aviation context. 
Our next dates for all this three day option is (note all our 2019 courses are FULL – any references to the 2019 courses are now applicable to our 2020 offering) :-
March – 

25, 26 & 27.3.2020.

 

– if you want to book one of our programmes  please click on the BOOK NOW button below:-

BOOK TODAY!
From previous programme we ran this is what some of our students thought:-
Erika Carbrera 12.10.18. – "I would like to take this opportunity to thank you for the informative Two Day programme with you. I really learned a lot and gained a superb experience as a first aider and customer service agent. I will bring this knowledge as I take the new chapter of my life. Thank you for all the modules, exercises, guide books, and application forms you've given us. It is very much appreciated"
Zahara Walji 7.10.18. -"I really enjoyed the 2 day CSA course and first aid day – both days I learnt so much and this has stuck in my mind which has been really good.
I gained an invaluable insight into what a job in this role entails – and this was all new to me and also interview information and standing up speaking about myself within a certain time frame !
Really good experience.
Also the aptitude test – made me realise my maths needs brushing up so it has all been positive.
Both Andrew and yourself had been really nice tutors and you really wanted the best for all of us – I could really see that and the after course assistance you both provide – that's really nice as not many people would offer that and it shows you care about your students after the course had finished"
Renata Maia 23.6.2017. – "I just wanted to take some time to thank you both for being so welcoming and helping me reach many of my goals and helping me choose what I may want to do in the future. It was such an amazing experience being with you, if not the best experience I have ever had in my life as of yet. Thank you once again"
Ellie Robbins 28.9.2016 – "I learnt things I didn't think I'd need to know. Gained a good idea of life as cabin crew. Very helpful and well run course. Thank you."
Zeeshan Sethi 26.9.2015 – "10 out of 10 – really AWESOME, in depth knowledge. There was a lot of practical activities which was excellent."
Christine Reay 26.9.2015 – "I've been on other programmes and by comparison this programme was OUTSTANDING – all needs were anticipated so that it was both FUN and informative."
We are a caring and knowledgeable specialist aviation educational and charitable organisation with 30 years experience in providing training for Air Cabin Crew and Airline Customer Service Agents jobs.
We have longstanding links with a wide range of institutes. As well as airports and airlines, we also maintain strong links with all manner of educational institutions, including Schools, Colleges, Universities, Direct Students, Connexions and NEET providers. For Direct Students we always try to link relevant job opportunities after each programme attended.
JARE ATP is also an approved First Aid Training Centre for First Aid Awards including First Aid at Work, Emergency First Aid at Work, CPR and AED training providing internationally recognised certification.
Please also check our page "Why choose JARE Airline Training Partnership?" to give you an objective guide as to why you should choose us to help your aviation career take off. REMEMBER that not even British Airways, Virgin Atlantic or any other UK Airline have a full aircraft for students to work on, only mock-ups and sections! 
Here is what some other previous students have said about their JARE ATP programme:-
Nigat Mushtaq 2.5.2016: "I rate it as very informative and has increased my understanding of first aid in the Aviation environment".
Jessica Sparkes 2.5.2015: "Excellent – invaluable – will recommend the course".
Mohammed Rashed 2.5.2015: "Brilliant – will recommend to others, thanks for everything".
We have separate programmes for students based Overseas and The British Accreditation Council have Accredited JARE Airline Training Partnership so that we can offer Overseas Students Offer/Acceptance Letters to allow students to apply for a Six Month Short-term Study Visa for Entry to the UK to take part in their programme with JARE ATP as part of the secure UKBA Short-term Study Visa Scheme.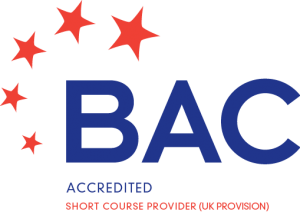 The BAC Inspector's reported that at JARE ATP 'The teaching programme is well managed and planned and the resources available for the programmes are very impressive'. Please see our Overseas programme page for our UNIQUE Overseas options.
 Unlike any other independent specialist aviation training providers we are also approved onto the Skills Funding Agency's (SFA) Register of Training Organisations following our previous approval onto the SFA Accredited Colleges and Training Organisations Register.
In 2009, we founded the J.A.R.E. Airline Training Partnership Educational Charitable Trust to carry on our charitable activities with the aim "To advance the education of the public in the subjects of Airline, Airport & Aviation Studies and related industries". This entity is the user and operator of our new site at 307NE, Commercial Road, Bournemouth Airport, Hurn, Christchurch, BH23 6NW.
All of our programmes are mapped to the UK Occupational Standards for Aviation, and can lead to nationally recognised certification. They are open to all members of the public and via various agencies.
We are distinctive in as much as we offer a unique service training people for Air Cabin Crew and Airline Customer Service Agents jobs to those who are most in need. We offer over 30 airline and airport related options for learners who are Not In Education, Employment or Training (NEETs) through a range of government funded schemes. Our programmes are also suited to adults who are seeking to re-engage in education and future employment, possibly through an Air Cabin Crew or Airline Customer Service Agents career. Hands on practical activities are at the centre of the training programmes we offer.
Our Boeing B737 Trainer and Aviation Centre features a range of options which allow us to recreate over 40 different scenarios, all relevant to those hoping to become either Air Cabin Crew or an Airline Customer Service Agents.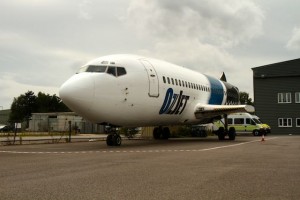 We own and operate a complete B737 Trainer aircraft at Bournemouth International Airport, so trainees can experience every element of a real aircraft – short of taking off.
We regularly provide Aviation Experience Sessions to Schools, Colleges and other Educational Institutions and providers who want their students/pupils to have some first-hand experience of the aviation industry.
Whether they are thinking of a career as Air Cabin Crew, as an Airline Customer Service Agent, other roles within Aviation or in Travel, Tourism, Hospitality or Uniformed Public Services and wanting to develop skills, our programmes offer an invaluable experience.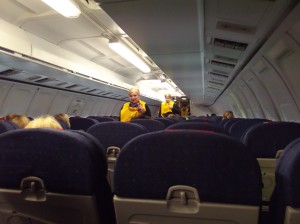 For individual students we offer a unique Three Day  Air Cabin Crew & Airport Diploma.
This programmes is ideal for those with interviews coming up for Airline Customer Service Agents or Air Cabin Crew jobs and want that extra edge.
Our programmes for Overseas students are listed on a separate page on this website. Our shorter programmes are ideal for those learners who don't have the time for our longer course options. Please see our Training section for more details.
 For other services of a non-charitable nature, please look at our heading J.A.R.E. ATP Limited on our website for further details and information regarding the other valuable aviation services we can offer. You will find aviation educational publishing and sales, as well as the sale of a very wide range of aviation equipment and mock-up cabins and check-in areas. We have a wealth of knowledge and expertise in this area so please ask for your specific requirements.
J.A.R.E. Airline Training Partnership Educational Charitable Trust – Registered Charity No: 1130711
Trustees: Julie A.Rushton Cert Ed (Chief Executive), Andrew N.S.Easton FCMI, Cert.Ed. (Chair of Trustees) and Alan Rushton (Lay Trustee)