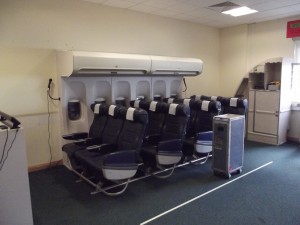 Epping Forest College became the 100th. Mock-up Cabin and Check-in installation we have completed in the last 25 years at the end of July 2015.
Further mock-up cabin installations have now been completed in August.
Exciting developments both in the UK and Overseas continue to fill our order book for the next 3 years.
Sir Robert McAlpine also invited JARE ATP to complete the Mock-up Cabin for the shortly to be opened City of Glasgow College on their new £225 million Campus.