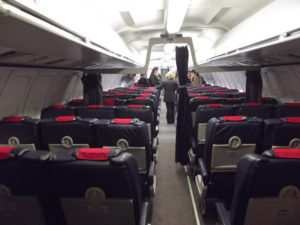 At JARE ATP we are always happy to HIRE out our facilities to a range of institutions and organisations including:-
Private training providers
Organised groups for activities
Filming for TV and drama productions
Photo shoots for specific shots
To name but a few examples of how our facilities have been used over the past few years.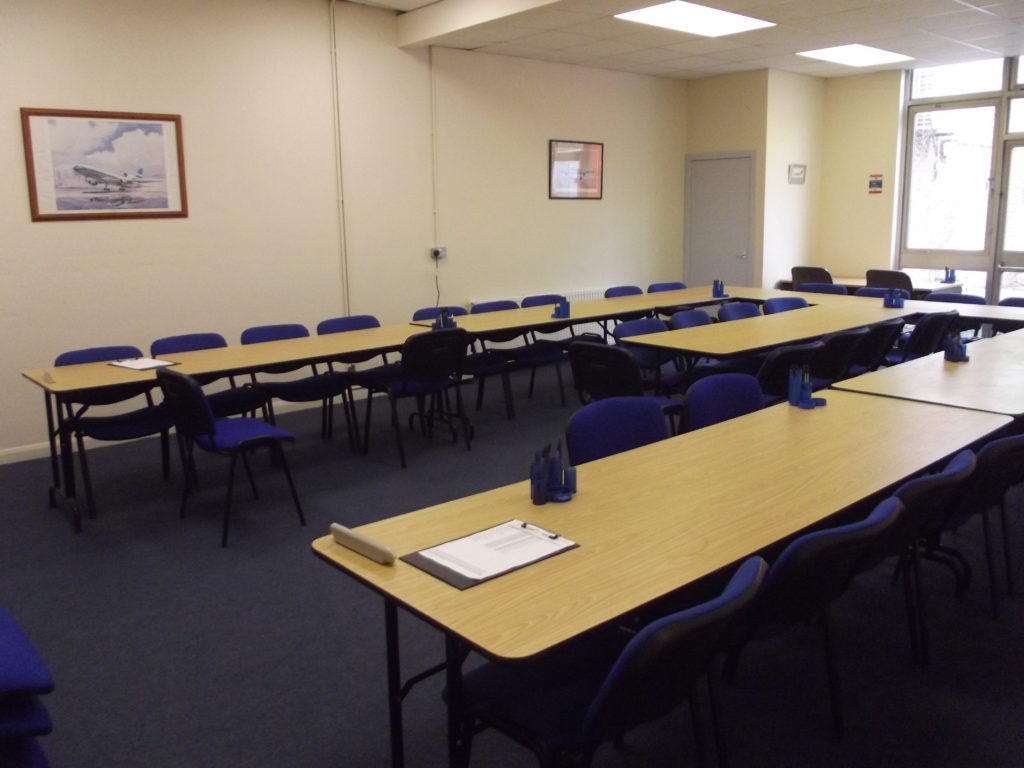 We can offer not only our facilities but can also help with:-
Teaching of aviation related subjects

Aviation First Aid, EFAW and FAW awards

Provide in-flight service facilities

Specific scenarios can be created

Award Certificates of Completion 

Offer bespoke options
Again to name but a few examples of the extra options we can offer.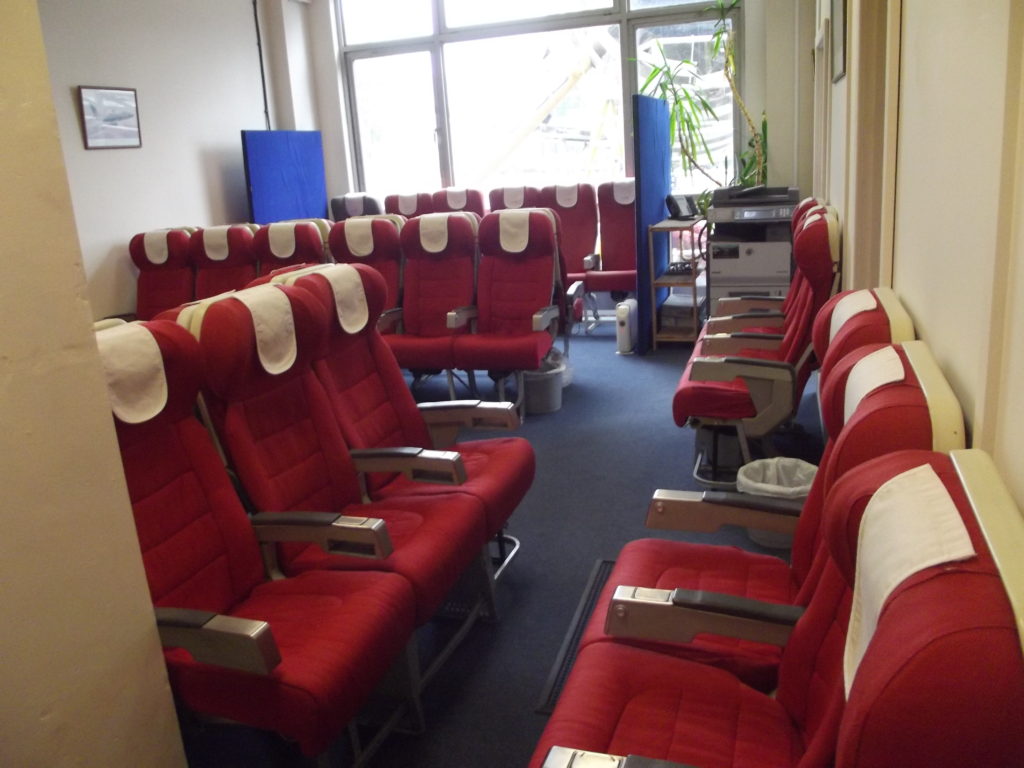 Whatever your requirements we can usually offer what you will require to make your HIRE of our unique aviation facilities a very special option indeed – just ask us with your requirements and we'll try and help you in any way we can.
We also have plenty of free parking, easy access and a self-contained activity area at Bournemouth Airport for a safe learning environment.
ALL our facilities are offered subject to our standard terms and condition listed below.
J.A.R.E. Airline Training Partnership
Standard Terms and Conditions – applicable to HIRE of B737 Trainer and Classroom facilities
1. All HIRE booked for the B737 and/or classroom between an institution and J.A.R.E. Airline Training Partnership (J.A.R.E. ATP) are subject to these terms and conditions.
2. All costs agreed must be paid immediately in full & promptly on the due dates on all invoices, usually via a Pro Forma Invoice, to secure the date(s) chosen – late payment may result in penalty interest charged at 3% over Barclays Bank plc base rate. ALL charges are PLUS VAT.
3. Payment of costs can be made by cheque – payable to "J.A.R.E. Airline Training Partnership" or by BACS/CHAPS directly to the J.A.R.E. ATP bank account – Barclays Bank PLC, 21 Birmingham Road, Sutton Coldfield, B72 1PW. A/c No: 10547867 – Sort Code:20 84 13 A/c name: "J.A.R.E. Airline Training Partnership".
4. Once a date(s) is confirmed the Day(s) is/are guaranteed for that/those day(s) only – any switches of Day(s) are subject to availability & a charge of £250.00 for less than 4 weeks notice & £125.00 for 4+ weeks notice all PLUS VAT. There are no refunds available at any time for cancellations or where numbers for a planned event/HIRE drop below the levels agreed/envisaged and/or any other reasons and the amount paid and/or invoiced for in advance will  still be due in full.
5. These terms & conditions may be altered or added to at any time & J.A.R.E. ATP accepts no liability for any errors, exceptions or omissions howsoever caused – will we however take all reasonable steps to ensure their accuracy.